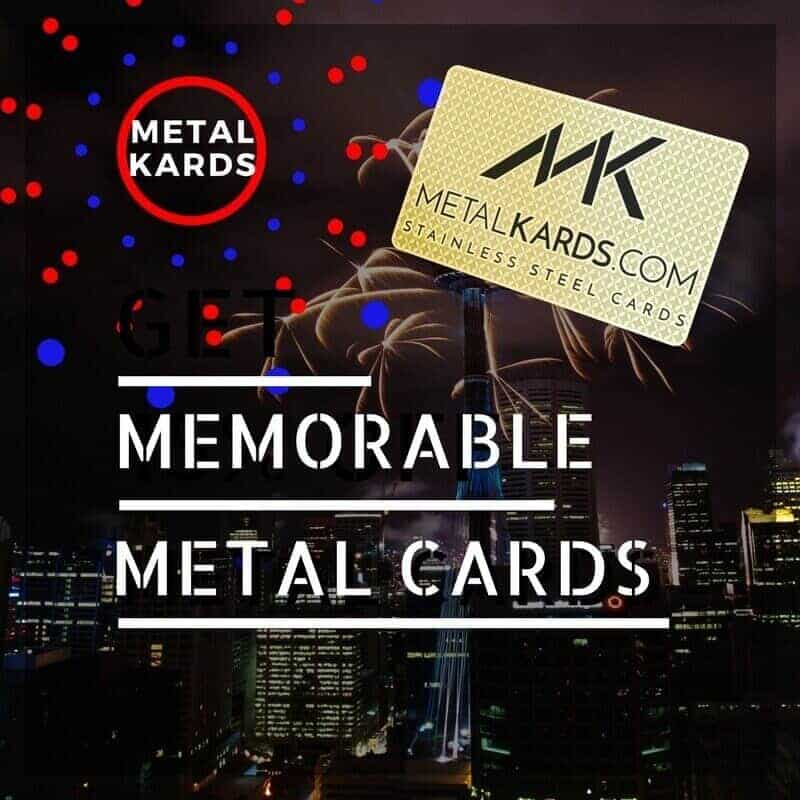 Memorable Metal Cards
Give everyone a special remembrance to treasure…
THE BEST SELLING
NETWORKING DEVICETIMELESS QUALITY WINS
SET THE FIRST IMPRESSIONSEE PRICING

Need Artwork? Simply place your order and add our "Artwork Package" or submit your own custom art for special memorial metal cards.
Help everyone remember your loved one with Memorable Metal Cards
What's the best part about Metal Cards? When you get one, you get it. They're different. They're thick, super solid. They're Metal.
This is the unique product that will last a lifetime for friends and family. This is Stainless Steel, Grandpa's M1 Garand hucking 15 miles of trenches to the summit of Iwo Jima, in a business card. Catch my drift? If not, go back to your paper cards, while the real men and women take another swig from the bottle. Not sure if these are for you? We didn't win wars with paper, we won them with steel. If you roll your own, these cards are for you. Headers with straight pipe to chrome exhaust? We got cards to match. If a hog between your legs kicks smoke the same color as your coffee, Black Metal Cards were invented for you. Lest we forget, on this day of days, those that made our country true. For all those that carry metal on their hip, or have metal in their bones, this cards for you. Memorial Metal Cards, from the team at Metal Kards.


MAKE AN IMPRESSION
WITH STAINLESS STEEL
THE MOST RETAINED CARD
KICKSTART YOUR SUMMER
SHOP CARDS
Make a special take-home card to immortalize the loved ones we want to remember. 
Memorable Metal Cards are the perfect gift for any service…
*Excludes discounted and package deals, Cannot Be Combined.
https://metalkards.com/wp-content/uploads/2017/05/Memorable-Business-Cards.jpg
800
800
kardsmetal
https://metalkards.com/wp-content/uploads/2022/06/logo-horz-mkBanner-Nav03.png
kardsmetal
2022-05-26 10:15:31
2022-08-24 12:54:47
Memorial Metal Cards