BLACK METAL CARDS AS LOW AS $2.49/EA
WE MAKE BEAUTIFUL BLACK METAL CARDS
SET THE STAGE
Your business card sets the impression – impress the best with black metal business cards. Our cards come standard with the best features, and easily carry in any wallet at credit card sizing standard.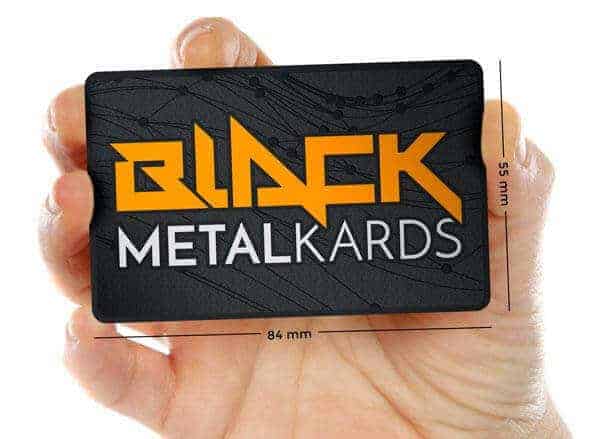 THE BEST

BLACK METAL FINISHES
Our finishes are a metal hard plating over our Genuine 304 Stainless Steel foundation.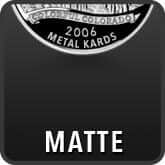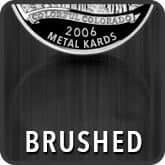 BLACK METAL CARDS FOR EVERY OCCASION.
We offer three different thicknesses, from slim to extra thick. Get int he market with our signature slim 0.3mm, our classic 0.5mm, or our Ultra CreditCard Thickness 0.7mm Metal Kards.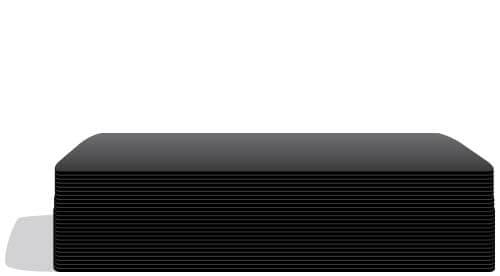 .3mm Slim Cards
Business Card stock in Stainless Steel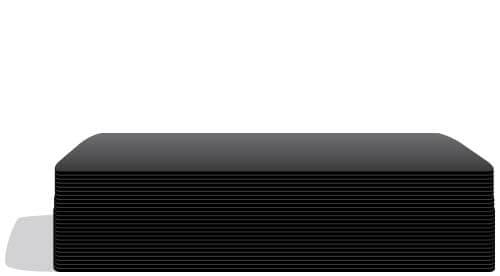 .5mm Metal Cards
Thick Metal Business Cards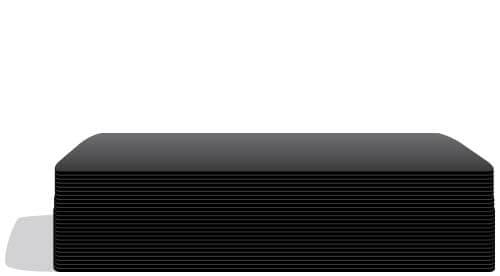 .7mm Thick Cards
Credit Card Thick Metal Cards
Black Metal Cards Pricing
Get the best black metal cards
Frequently asked questions (FAQ)
Are they like a Platinum Black Card?
Yes! Our .7mm Black Metal Cards are even better, in solid stainless steel. Your favorite credit card is only partially steel, but we can design it to look very similar. 
Can you make Credit Cards?
We don't make credit cards, but we CAN make membership cards, gift cards, and business cards that look better than your favorite Platinum black card – including real scannable mag strips.