March Madness Metal Cards
Metal Cards from March Madness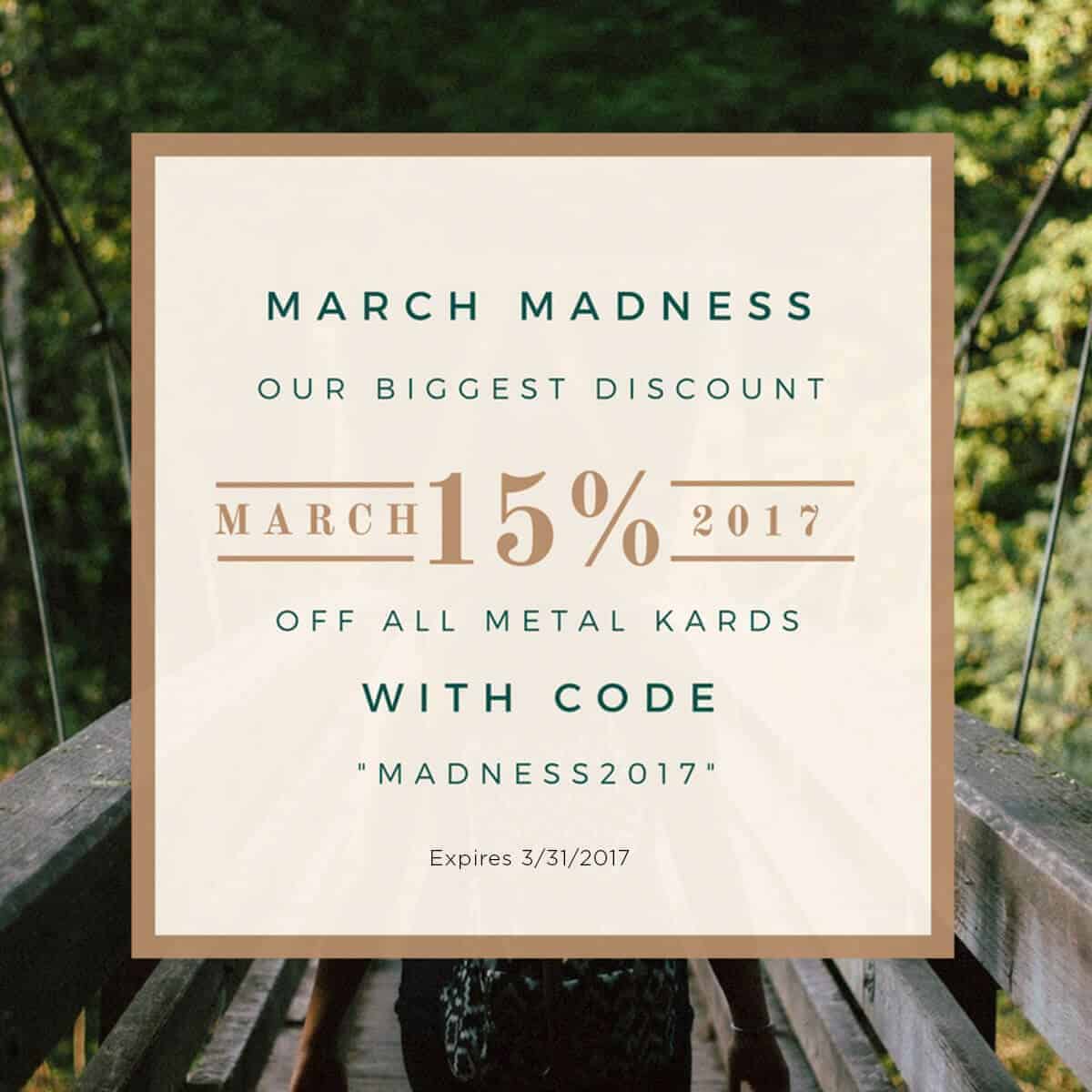 March Madness – choose the business cards that generate more response, genuine stainless steel metal cards.
Your first impression to a company or individual is absolutely vital. There are no second chances at an excellent first impression. That is the reason we create stainless steel business cards. The first time you hand one out, you'll be pleasantly surprised by the look of shock and awe by your prospect. It goes without saying, perhaps the biggest question you will receive is "Where did you get these?!" You will see the difference in the way your customers check out your card. They actually look it over when you give it to them. Stand out from the group as well as be unique!
Because of the great response we've had from Metal Kards – we're offering a wonderful discount to kick off your success. In a day and age where print products are hit or miss, these are the diamond in the ruff for offline advertising. Let's face it, generally a business card is shoved in a pocket, wrinkled and folded and disregarded – but showing your appreciation for craft and quality, Metal Kards are held onto, inspected, and saved for a lifetime.
The Perfect Tradeshow Tool
Are you going to a tradeshow? These metal cards are a must have at tradeshows. Your potential customers will certainly speak to potentially 50+ people at a tradeshow, so you must be memorable. Most will fail to remember the flimsy plastic pens other promo items – our metal cards are right around the same price and yet much more effective.
Our metal business cards are also scratch and fade resistant, and because they're made of genuine stainless steel they won't rust and retain their shape for years to come. Quality finish matched with quality silkscreen, and the most creative card designs in the industry. Metal Kards has your back on the top quality Metal Business Cards on the market.
Metal Cards are a great choice for any industry, any company looking for higher ROI, especially for networking professionals.
If you're looking for the Best Business Cards, consider genuine stainless steel Metal Kards.
*Coupon valid on retail orders only, not combinable with any other offer. Please inquire for limitations and details.


THE BEST SELLING
NETWORKING DEVICE
TIMELESS QUALITY WINS
SET THE FIRST IMPRESSION
SEE PRICING
https://metalkards.com/wp-content/uploads/2017/03/MARCH-MADNESS.jpg
800
800
Metal Kards Staff
https://metalkards.com/wp-content/uploads/2020/11/Logo-MetalKards-OrgHeader95h.gif
Metal Kards Staff
2017-03-27 11:44:19
2017-05-26 09:01:57
March Madness Metal Cards