The Newport Beach Film Festival
Featuring the World Premiere of "After the Reality" on opening night – the 2016 Newport Beach Film Festival presents over 350 films during the week-long festival, with movies premiering from around the world. Blending the best of contemporary and classic filmmaking, the unique mix and culture of this festival makes this a special honor for MetalKards to create a metal VIP card for the festival's most exclusive patrons.
About Our Metal VIP Cards
Featured a custom lanyard cutout, with laser die cut logo, custom etching pattern and detail, complimented by rich black printing over a genuine stainless steel card, the artwork alone is truly unique but combined with our precision metal card manufacturing – it's a new caliber of VIP treatment for your guests.
More than 50,000 people attend the Newport Beach Film Festival every year. See you in the VIP.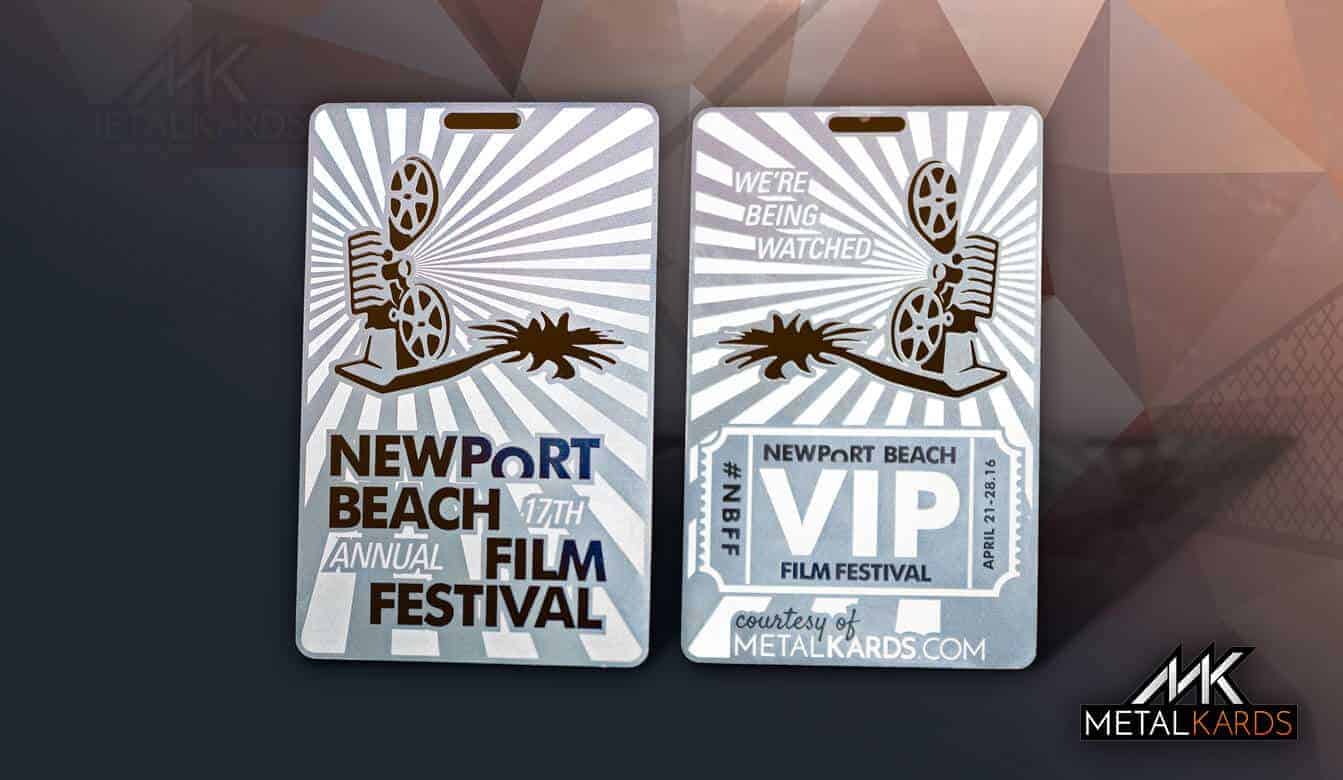 WE ARE YOUR SOLUTION FOR METAL VIP CARDS
All orders are shipped out USPS Priority Mail – reaching our customers in just 2 business days on average.
Easy & Affordable Shipping
Whether you order 100 cards or 1,000, don't worry about heavy metal business cards costing an arm and a leg for shipping.
We use top-of-the-line security measures to take your online order. We're PCI-compliant and a verified secure e-commerce cart!
Have a question? Call the experts on metal business cards. We're highly devoted to keeping our customers satisfied to the fullest.